Ref:
Date:
Location:
Photographer:
Ref:
Date:
Location:
Photographer:
Leaderboard
Scores for each internal competition are calculated as follows:
All images will be scored out of twenty.
In the event of more than one image being awarded the greatest points, the judge will select one image from each group to be the winner on the night.
"Improvers" and "Established" groups will be considered separately.
The top placed images will be considered for Image of the Year at the end of the season.
Where entrants are tied on cumulative points total, placings determined on countback.
Scores displayed in Red or Bold show the judges overall winner for the competition.
As of the 2014-15 season only the top 2 scores for each person will be used to determine the Photographer of the year for each group. The leaderboard below reflects this.
Established group leaderboard 2017/18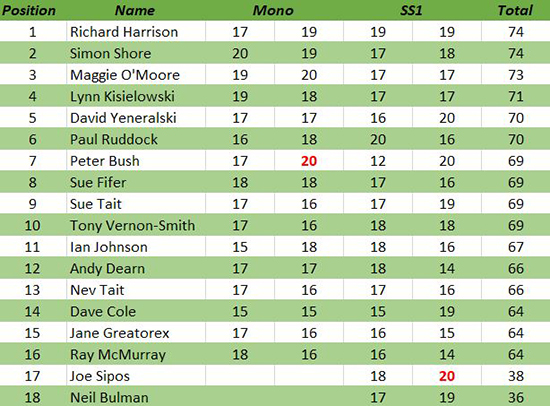 Improvers group leaderboard 2017/18